Blown Film Extrusion
A Global Leader in Blown Film Technology
Always a step ahead: Our die head series X offers very short rinsing time and thus provide the quickest program change on the market.
As the pioneer in the MDO technology, Hosokawa Alpine has been setting new standards for the blown film technology. We are not just the first manufacturers to develop and launch this technology, but we have also made consistent efforts to enhance it further.
Thus, the unique TRIO technology ("Trim Reduction for Inline Orientation") provides significant material savings in edge trimming, and the vacuum technology optimizes flatness and processability significantly.
Our model for perfect film quality:
Tailored solutions
Optimally coordinated components
Comprehensive service ranging from planning to complete installation on site
Over 70 years of experience and innovating
Mature "made in Germany" technologies
Our experts are always there for you: Find your contact person »
Test center for research and film development
Customized designs as per your needs
You already have a specific idea about the composition or would like to develop it together with raw material manufacturers and our experts?
The Hosokawa Alpine test center in Augsburg (Germany) offers you all that and more. The test center over an area of 1000 m2 has the latest coextrusion and MDO lines with up to eleven layers to facilitate the series of tests you would like to perform.
The team in our test center has comprehensive know-how and is able to offer our customers optimum consultancy and support in their tests.
Live demonstrations of blown film lines (1 to 11 layers)
Live demonstrations of MDO film orientation lines
Application tests for customer applications
Test laboratory with modern test equipment
We set standards
For more than 70 years
High-performance components, one-of-a-kind technology and innovative ideas are the guarantee for process stable and economical blown film lines. Decades of experience and our competent advice make the difference.
We are the partner for your film solution. Since 1950. In order to offer the best solutions to our customers, we have been constantly working on improving our systems and lines. Day after day.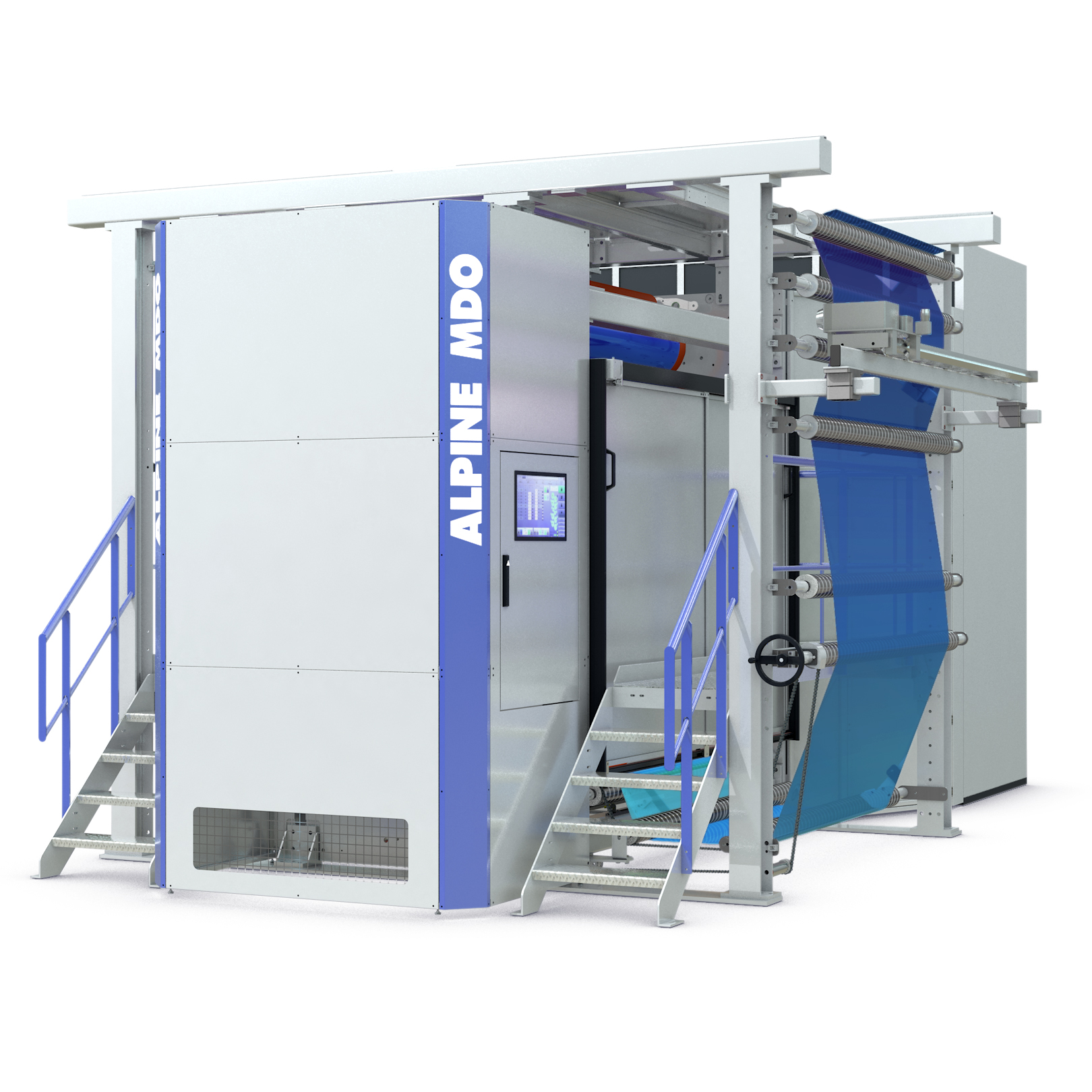 2020
The new MDO vacuum technology further optimises flatness and processability of oriented films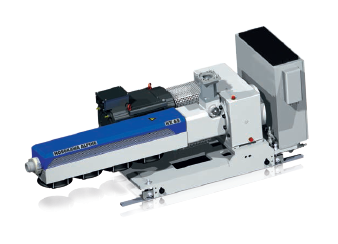 2019
The new Select extruder for energy-saving extrusion at low melt temperature is presented.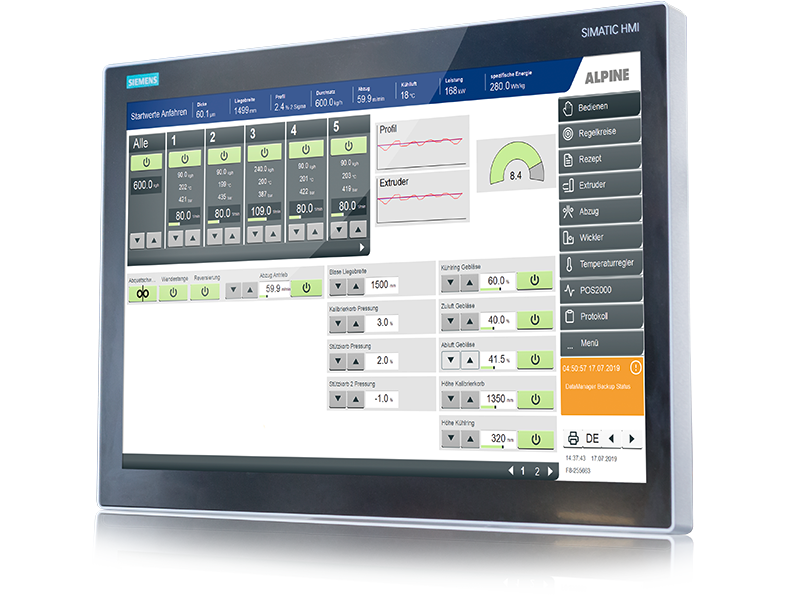 2019
Introduction of ExVis 5.0 with an even more intuitive user interface.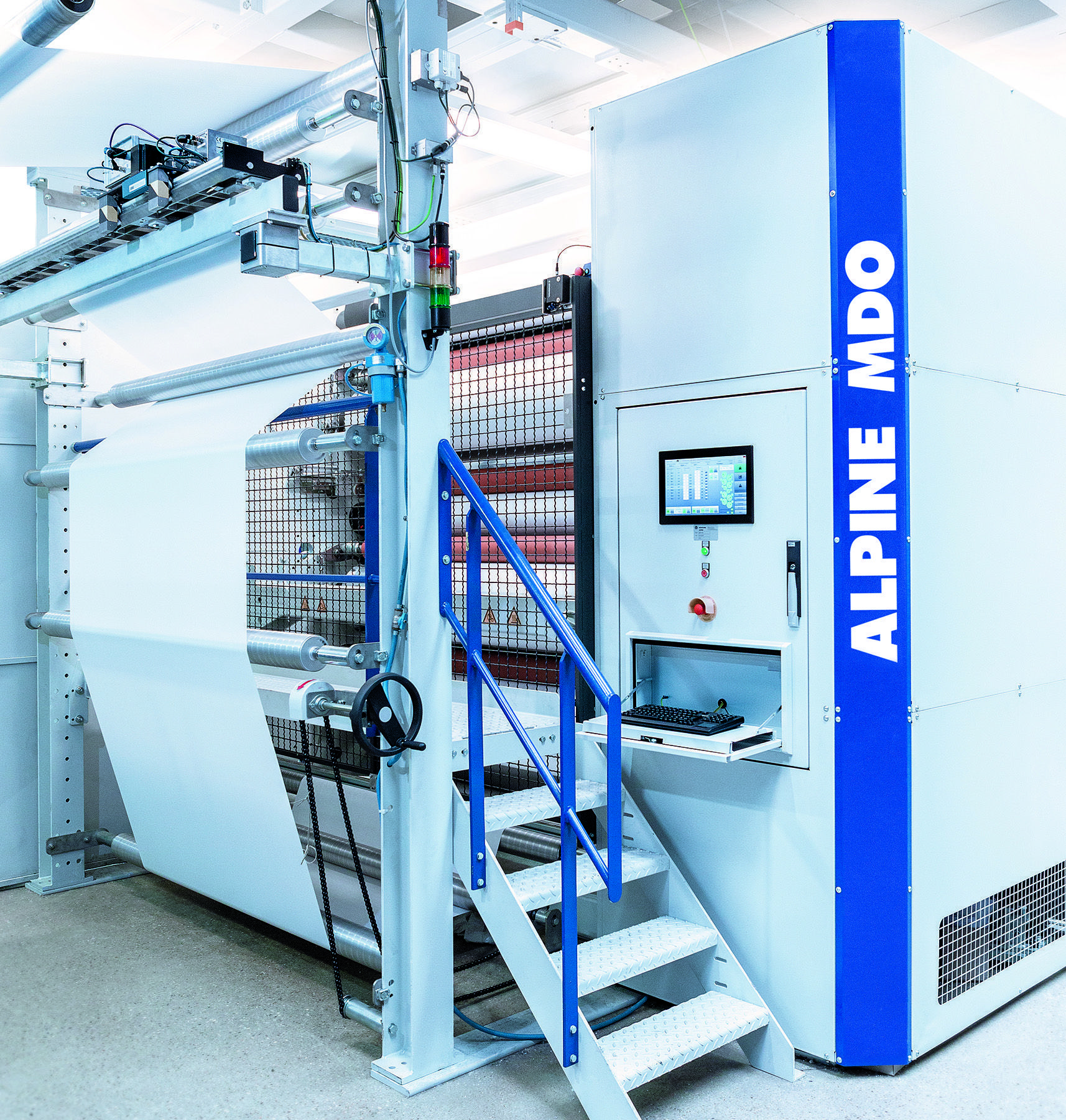 2018
The new MDO 04 film orientation line is presented.
2015
First High Barrier Film Day in Augsburg – Introduction of innovative 11-layer packaging films.
Launch of ExVis 3.0 with numerous new features.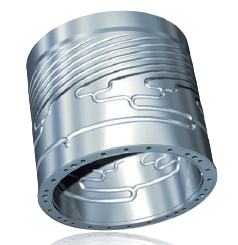 2013
K Show October 2013 Hosokawa Alpine introduces the first 11-layer X-die for the ultimate performance in the production of barrier films.
2011
TRIO system (Trim Reduction for Inline Orientation) is introduced. The revolutionary thickness control system reduces the edge trim waste during the inline orientation process, thereby ensuring excellent flatness of the film.
2010
ExVis 2.0 is presented.

Introduction of the cooling ring-Generation VX newly developed by Hosokawa Alpine (adjustable in height, with 3 discharge levels) for markedly increased output rates through even more efficient cooling of the film bubble.
2008
Hosokawa Alpine presents the new AWS and AWD winders.
2007
The first lines for 9-layer high barrier films are produced.
2007
Under the designation "Generation X" Hosokawa Alpine presents a new series of the die heads in monoblock design, in addition to directly driven extruders which produce outstanding film qualities.
2000
The first Hosokawa Alpine lines for 7-layer films are produced. These lines open up entirely new possibilities to the user in terms of film composition and design of the film properties.
2000
Hosokawa Alpine sets new standards in process visualisation with introduction of the "ExVis" extrusion visualisation.
2000
The first Hosokawa Alpine MDO orientation lines are delivered. These allow specific modification of the mechanical properties of the films and savings in raw materials.
1990
The film thickness is precisely controlled and regulated using the new POS profile optimisation system.
1980
Presentation of the IBC tube internal cooling. The increased cooling performance increases output by 50 %.
1960
The first oscillating extruder HS 35/12L/D is marketed. Whereas formerly the winder rotated in order to uniformly distribute thickness errors, the extruder was now reversed. Handling of the finished, heavy film roll was made considerably easier as a result.
1960
The first blown film line with a high speed, adiabatically-operating, type H screw press designed for "strenuous operation" is developed.
1950
The KSE 45 screw extruder capable of processing all the thermoplastics known at the time is introduced.